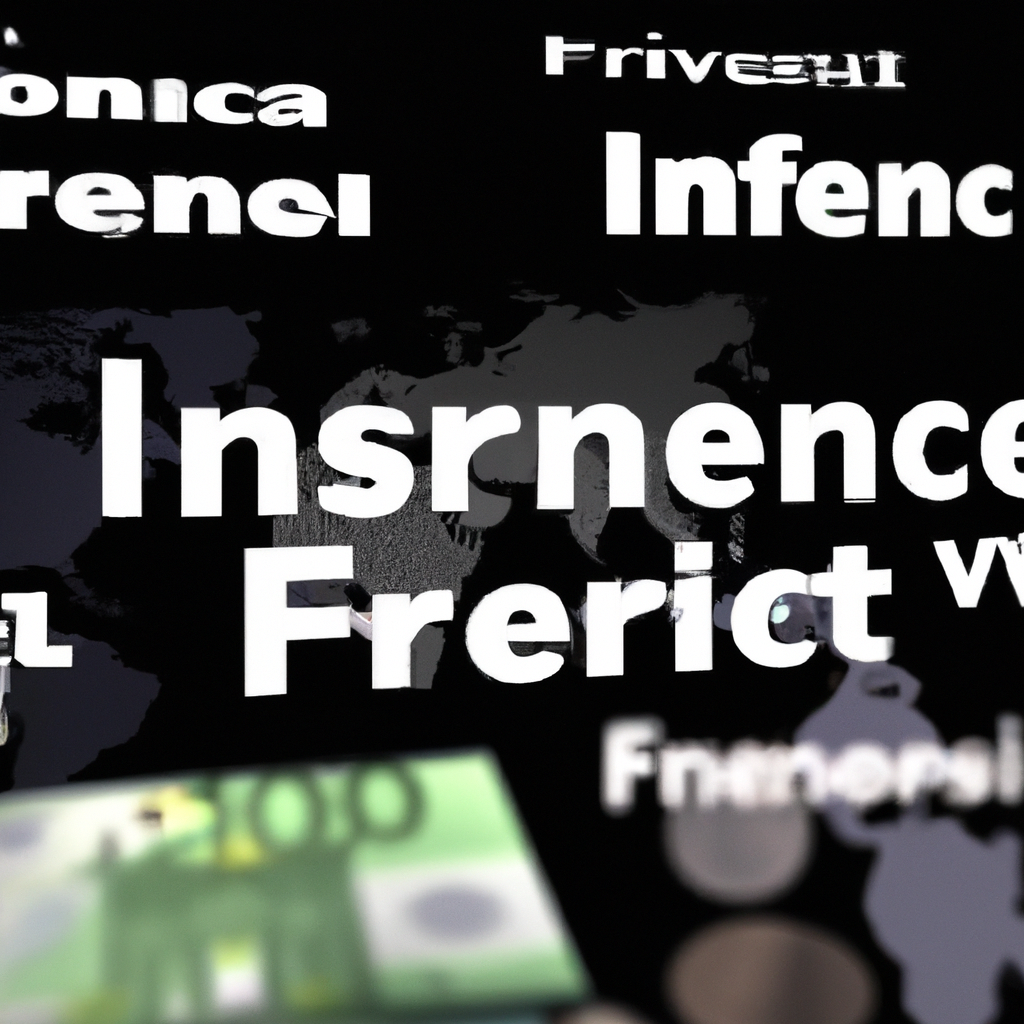 Are you an enterprising individual curious about the world of foreign investment? Investing abroad can be an intimidating concept, but with the help of a foreign investment consultant, it becomes a much more straightforward and successful endeavor.
In this blog, we'll explore
what a foreign investment consultant is,
how they can help guide your investments,
and how to find the right one for you.
So let's take the plunge into the exciting world of international investments!
Introduction to Foreign Investment Consulting
Foreign investment consulting is a specialized field of business consulting that helps companies, organizations, and individuals access the global economy. A foreign investment consultant works with clients to identify and pursue opportunities in international markets. These consultants are typically familiar with the foreign investment climate and related regulations in different countries, often possessing a vast degree of experience in international investments.
A foreign investment consultant may provide advice as to where it may be most advantageous to invest capital, based on the current financial landscape. This can include recommendations for specific types of investments or selection of preferred jurisdictions for establishing businesses or acquiring assets. Foreign investment consultants are adept at advising clients on bilateral and multilateral trade agreements that tend to favour certain countries over others. They can also be instrumental in identifying fiscal stimulus packages that governments use to draw investors into specific localities or industries.
Some foreign investment consultants do more than simply provide strategic counseling services; some are actively involved in the process of setting up overseas offices for clients by securing necessary permits, visas, workforce recruitment contracts and other logistics as required by local ordinances. A well-rounded foreign investment consultant will also have extensive knowledge about local networks and contacts for their clients to leverage when pursuing these types of projects.
Benefits of Engaging a Foreign Investment Consultant
Engaging a foreign investment consultant can be extremely beneficial to an organization looking to make investments in overseas markets. A good advisor will have extensive experience and knowledge when it comes to foreign markets, laws and regulations, which can make navigating international waters much easier.
A consultant can provide their expert advice on local trends, market analysis, and industry outlooks, which can help organizations to better understand the unique opportunities available. Additionally, they can work with corporate counsel and other advisors when preparing legal documentation in order to ensure that all elements are compliant with local laws. They can also provide counsel when it comes to accounting implications of an investment as well as any tax implications that may arise from the investment decisions that are made.
Finally, a consultant has valuable resources necessary for identifying potential investments in target markets around the world.
Types of Services Offered by Foreign Investment Consultants
Foreign investment consultants offer specialized services to both corporate and individual investors. They have a deep knowledge of the regulations and legal requirements that are applicable to foreign investment in different countries. In addition, they provide expert guidance on the areas of taxation, accounting, finance, regulatory compliance and operational management for small businesses interested in investing abroad. They also provide advice on asset allocation and help investors find suitable international markets as well as establish connections with local partners.
The services offered by foreign investment consultants are varied and include:
Providing advice on company formation, licensing requirements and contract negotiation.
Supporting the development of business plans for foreign investments.
Evaluating financial risks associated with such investments.
Helping clients find suitable offshore banking institutions.
Organizing fund transfer operations.
Developing strategies to increase returns.
Preparing financial statements.
Offering tax planning advice in different countries.
By leveraging their expertise in international investment laws, foreign investment consultants can provide their clients with comprehensive support throughout the process by sourcing quality investments while minimizing risks associated with investing overseas. In addition to providing strategic advice and legal assistance, they can also organize inspections of assets located abroad when needed.
Qualifications and Experience of a Foreign Investment Consultant
A foreign investment consultant is an individual who works with foreign investors to provide professional guidance on how to maximize the potential of international investments. In order to become a foreign investment consultant, a candidate must possess both financial and business qualifications. Additionally, experience in international trade and global economic trends is essential for a successful career as a foreign investment consultant.
Financial Qualifications:
In order to provide sound advice on international financial markets, a successful Foreign Investment Consultant must be familiar with the various global financial instruments available for trading today. This includes currency pairs, stocks, bonds, commodities, derivatives, options and futures contracts in the global marketplaces. These qualifications typically require Advanced Certifications such as Certified Financial Analyst (CFA), Chartered Financial Analyst (CFA), Investment Banking Professional (IBP) or any alternative equivalent certification endorsed by either CIMA or IBF Global Market.
Business qualifications:
Foreign Investment Consultants are expected to have extensive knowledge of key legal principles associated with international transactions as well as country-specific regulations related to investing across borders. A solid understanding of taxation rules regarding cross-border investments is also necessary for optimal performance in this role. It is recommended that applicants hold diplomas or certificates in areas such as Business Law or International Law from accredited institutions in the target market they are looking to invest into or consult upon.
Experience:
Experience in dealing with cross exchange rates and identifying profitable opportunities should be part of any prospective consultant's portfolio before entering the field of international finance management. Understanding trade policies of various countries around the world and following news related to foreign exchange markets can be highly beneficial for individual's growth prospects as an Foreign Investment Consultant. Other factors such as understanding import regulations and customs requirements are invaluable when consulting clients looking to move money abroad safely and efficiently.
What to Look for When Choosing a Foreign Investment Consultant
When it comes to investing your money abroad, it is essential to find the right foreign investment consultant to advise you in making informed decisions about your portfolio. A foreign investment consultant is an individual or organization that specializes in assessing opportunities for investments outside of an investor's home country. The goal of a foreign investment consultant is to help investors make informed decisions about their overseas investments, by taking into account relevant economic conditions and political developments.
When choosing a foreign investment consultant, it's important to consider the following:
Do they specialize in certain countries or regions?
What qualifications do they have when it comes to international investing?
Are they knowledgeable and experienced in international markets?
Is their focus primarily on short-term or long-term analysis and advice?
Are they aware of potential risks associated with investing overseas?
Are they flexible and able to provide customized services based on an investor's needs?
Does the consultant offer good customer service with prompt response times?
By selecting a reliable consultant who understands the complexities and nuances of global markets, investors can make sound decisions about their international investments and maximize returns over time.
Common Challenges with Working with a Foreign Investment Consultant
When working with a Foreign Investment Consultant, there are certain common challenges that must be taken into account.
A lack of knowledge of the local area, laws, and regulations associated with foreign investments can make it difficult to ensure that all the requirements are being met.
Cultural differences can create communication issues. Clients may have had different experiences in their home countries, leading to misunderstandings and potential conflicts.
Many countries do not have uniform policies regarding foreign investment which can further complicate matters for non-locals due to regional or political discrepancies.
Language barriers or an unfamiliarity with local language may make it difficult for a Foreign Investment Consultant to provide clear information or guidance on the matter at hand.
Working with a knowledgeable professional who is aware of these challenges will help mitigate some of the risks associated with consulting on such complex ventures.
Strategies for Maximizing the Benefits of Working with a Foreign Investment Consultant
Working with a foreign investment consultant can be a great way to ensure that your investments take advantage of the potential opportunities in foreign markets. The strategies outlined below can help maximize the benefits of working with a foreign investment consultant.
Consider using an outside resource: An experienced foreign investment consultant will be familiar with the nuances of international markets and help you choose investments that align with your goals, both in terms of growth and risk management.
Choose an experienced consultant: With experience comes expertise – look for a consultant who is well-versed in their field and has several years of successful track record investing abroad.
Establish clear communication channels: Good communication is key in any relationship – make sure to keep lines of communication open with your foreign investment consultant so that you are aware of changes to the markets and investment strategies being used on your behalf.
Research different consultants: Don't just stick with one – do your research into various consultants before making your choice so as to better understand their services and fees.
Analyze market risks: Be aware of market risks when it comes to managing investments abroad, as certain countries may be more prone to currency fluctuations than others. Work with a foreign investment consultant who will advise on the best solutions for you, such as diversifying across multiple countries or sectors for reduced overall risk exposure.
Develop trust and maintain relationships: Long-term success in international markets often requires developing strong relationships over time, so make sure there is mutual trust between you and your chosen foreign investment consultant before taking major decisions together.
Monitor progress regularly: Working with an experienced foreign investment advisor will help identify challenges or weaknesses early on while also enabling flexibility when opportunities arise quickly – make sure you are monitoring progress on investments regularly so as not to miss out on any potential gains or losses.
Conclusion
In conclusion, a Foreign Investment Consultant can be incredibly useful to any party interested in investing in another country. They are knowledgeable professionals who are able to provide potential investors with an informed overview of their investment opportunities and help them determine the best course of action for their particular needs.
A reliable foreign investment consultant can provide the necessary resources and investor support to ensure that an international investment project is successful, secure, and profitable.